Return to Campus / Covid-19 Resources
Many of us are very concerned about Covid as we return to campus. We have collected some Frequently Asked Questions about several specific issues like requiring masks, asking students to put on masks, what to do if you believe a situation is unsafe, etc. 
We will update the FAQs as relevant for new questions or new information
---
Please read our latest post on work-related stress advice from UCU (also available as a downloadable PDF).
---
Return to Campus on September 2021
Colleagues have produced a template everyone can use if you would like the use of face coverings on campus to be more than a recommendation, except if exempt. Please use (and share!) as you see fit.
---
Academic year 2020/21
Covid-19 and right to online work (slides presented at branch meeting)
Latest DofE guidance – please pay special attention to the top of p5, regarding staff's 'critical worker' status and (their children's) access to education.
Template letter, MPs and Councillors
Template letter, University Governance
20201014 – Motion on return to in-person teaching (14 Oct 2020)
Risk Assessment – Alternate Activities
Risk Assessment – Common Spaces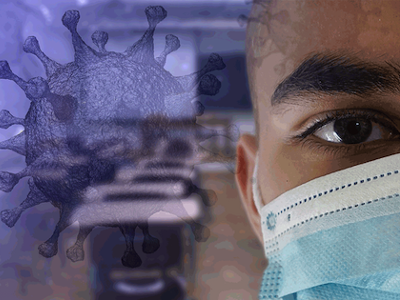 UCU Risk Assessment – for members
Serious and Imminent Danger Procedures   members advice
COVID Safety Concern/Incident Form  report form
Form members who have concerns about onsite safety and intend to return to onsite working CLAUSE 2
Our UCU branch is concerned by the University of Manchester Senior Leadership Team's handling of the Covid-19 crisis, in particular its moves to propose significant cuts to staffing. We believe that the case for these cuts has not been made, and we are urging the SLT to put jobs first and to uphold a set of eight vital principles in navigating our way out of the crisis. To this end we have co-written with our members and sister union Unison Crisis Justice Manchester, a manifesto of principles which will inform our campaigning during this period.
We are asking members to campaign with us by 1) writing to your MP using the suggested letter below, 2) posting the PDF file of the manifesto below on social media and expressing your support for the principles, 3) putting the key demands forward as a motion in your local area, school or faculty meetings, asking the meeting if it supports its 'jobs first' and 'principles over profit' agenda, and if a school board to request responses from faculty committee, the Board of Governors and Senate, and 4) signing up as a local area contact, as a member of the anti-precariety network, the GTA/TA network or as a health and safety rep.
Resources 
Crisis Justice Manchester – Manifesto  Please read and let us know what you think.
Form Letter to MPs: Use Writetothem.com and the attached letter asking your MP to write to the President outlining their concerns – please adjust and rewrite to highlight the elements you find particularly important
Crisis Justice Manchester, or short version HERE Consider copying in the university @OfficialUoM, @UMUCU #jobsfirstUoM
Motion to local area, school and faculty meetings
Better Governance group manifesto. Our sister campaigning organisation, the Campaign for Better Governance at The University of Manchester, has also recently released a brilliant statement which many of us are putting our name to.
Fund the Future The UK needs our Universities and Colleges.  And we need investment now, to protect our future.